Micro, Small, and Medium Enterprises (MSMEs) make up 99.5 percent of the commercial establishments in the country, contributing about 40 percent to the country's Gross Domestic Product, and providing 63 percent of employment to the Philippine workforce.
Local businesses are now faced with the pressing need to integrate digital technologies into their operations to help increase profitability as they recover from the effects of the pandemic. With this, businesses need young and creative minds to help attract potential customers through various online platforms.
In General Santos City alone, business owners are striving to find new and innovative ways to scale up their operations to satisfy their customers. USAID, through its Opportunity 2.0 program, held on July 7 a knowledge-sharing forum titled, "DigiBiz: Redefining MSMES' Future by Leveraging Workforce and Digital Technologies," and gathered 50 business owners, government, youth, and company representatives.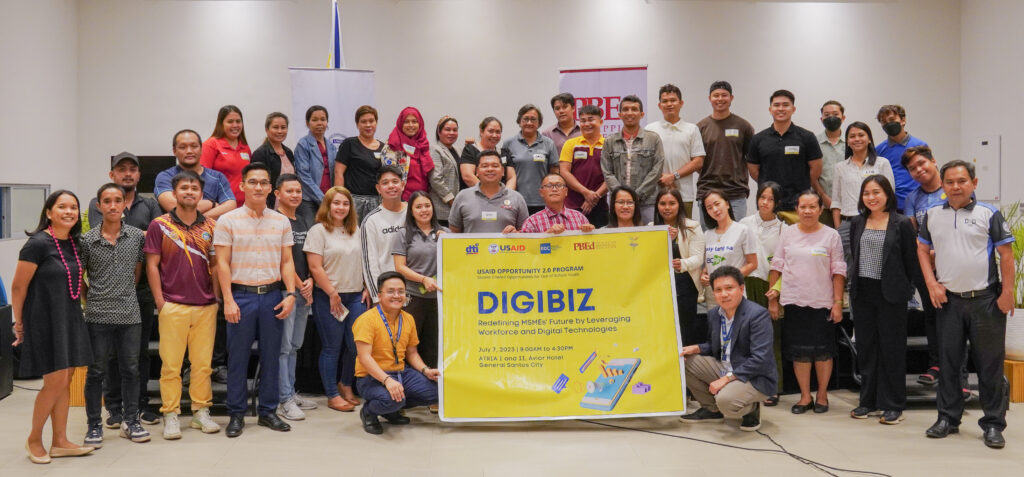 Speakers from Globe Telecom, Maya Bank, and Bank of the Philippine Islands discussed how their digital bank applications can ease financial transactions. Globe shared with business owners how they can use ECPay payment vending machines which are readily accessible in Globe's partner convenience stores and public establishments to allow them to pay bills and cash in and out from their digital banks like Gcash. Meanwhile, Maya and BPI shared how businesses can ease digital payments through their apps.
MSMEs should ride the tide of time to survive digitalization, businesses should be on a digital highway, cashless payment, all the mediums of payment and transaction. That's why we [Department of Trade and Industry] are emphasizing collaboration and networking of partnerships with USAID Opportunity 2.0 which is very helpful in bringing MSMEs together.
In order for the MSMEs to have the right and active workforce in using the knowledge and platforms of digital apps and tools in conducting their business operations, the Digibiz program also highlighted the role of upskilled Gen Z youth to complement their workforce. 
In the afternoon, Engr. Kirbie B. Orellanida, resource person of the Department of Trade and Industry (DTI), led the workshop on building a digital marketplace with the use of quick response (QR) codes, a technology that utilizes two-dimensional matrix barcodes to store and scan data, to direct customers to their businesses' online platforms and potentially boost their reach.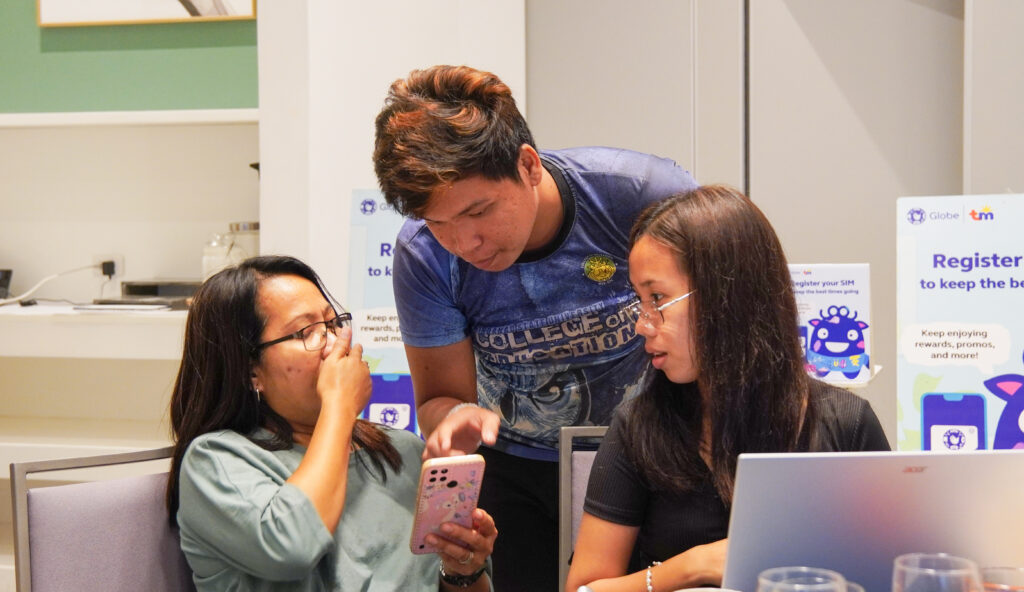 Through a workshop, Gen Z DepEd ALS youth showcased their skills as digital natives as they taught participants how to generate QR codes and create eye-catching marketing materials. Business owners learned the process of crafting creative publication materials and generating QR to ease payment transactions and increase the landing of customers on their business pages.
Ms. Hazel Guerrero, Chief Human Resource Officer of OJS Space Concept Enterprise, also shared her experience hosting out-of-school youth for work immersion and witnessed how the youth stood out in their administrative and clerical skills.
After the event, Avnit Arn Decolongon, owner of Good Blends Coffee House, immediately committed to mentoring out-of-school Gen Z youth and employing them after seeing that they could potentially grow her business. Rosalie M. Lagare, the owner of Ethong & Sally, also expressed how she appreciated the workshop because of the hands-on guidance Gen Zs provided during the session.
Gen Zs are more knowledgeable [in digital developments] compared to us [Gen X]. Kailangan namin embrace yung mga learning na galing sa kanila, kailangan i-adopt dahil nasa digital world na tayo. I'm very thankful for the learnings from this event.
The local government of General Santos City reiterated their support for the interventions of the Opportunity 2.0 program with the private sector to bridge upskilled out-of-school youth, as the city recognizes the importance of leveraging the workforce and the contribution of MSMEs to the growth of the economy. The City Economic Management and Cooperative Development Office, represented by Department Head Dr. Leonard Flores, shared how the local government can help aspiring entrepreneurs through existing programs. These include loan assistance through the Business Enterprise Support Trust Fund, mentorship programs through the GenSan Entrepreneurs Collective, and exposure to trade exhibits and knowledge sharing among MSMEs through the annual Yaman ng GenSan campaign. 
Altogether, these projects complement the goals of the Opportunity 2.0 program in upskilling Gen Z out-of-school youth to help enhance business operations. USAID recognizes the importance of fostering youth skills to drive local economic growth.#