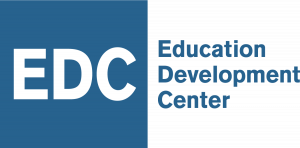 The Educational Development Center (EDC) leads the implementation of Opportunity 2.0.
EDC is a nonprofit organization that improves learning and teaching, health and human development, and economic opportunities for people of all ages worldwide. It creates, delivers, and evaluates innovative programs, services, products, systems, and policy improvements. EDC has operated in the Philippines since 2006, with projects including EQuALLS, Basa Pilipinas, MYDev, and AWARE.
Below is the dynamic team EDC has put together to lead O2's implementation in the Philippines. 
Dave is an accomplished international education and development leader with 30 years of global experience including senior management and education consulting positions in the UK, Philippines, Kenya, Liberia and the UAE.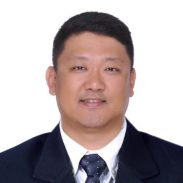 Ilya Son
Deputy Chief of Party—Operations
Ilya has over 19 years of international development experience managing diverse finance and operations team for USAID funded projects ensuring compliance, effective use of resources and timely execution of activities.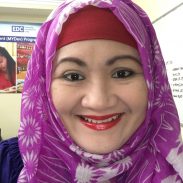 Maria Theresa "Tere" Mokamad
Deputy Chief of Party—Technical Programs
Tere is a seasoned educator and development worker having spent 26 years supporting USAID and Philippine education programs. She specializes in Alternative Learning Systems, work readiness, curricula development, youth leadership, and alliance building.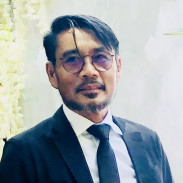 Robinson "Benz" Wee
Technical Education and Skills Development Advisor
Benz has a decade of experience in technical and vocational education, workforce and skills development having served at the Philippine Technical Education and Skills Development Authority (TESDA).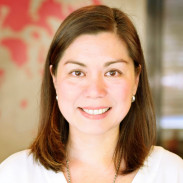 Angelique Roux
Private Sector Advisor
Angelique has 23 years of experience in the field of education and training, in both academic and corporate settings. She is currently focused on youth workforce development programs, closely collaborating with private sector and government agencies so that future generations have a voice in their own development.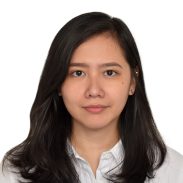 Grekka G.C. Sarmiento
Communications Manager
Grekka is a communications expert who has been supporting organizations achieve development results for the past decade. She has developed communications strategies and materials in the fields of youth development, local economic development, and child rights.
Ani Liwanag
Senior Monitoring and Evaluation Manager