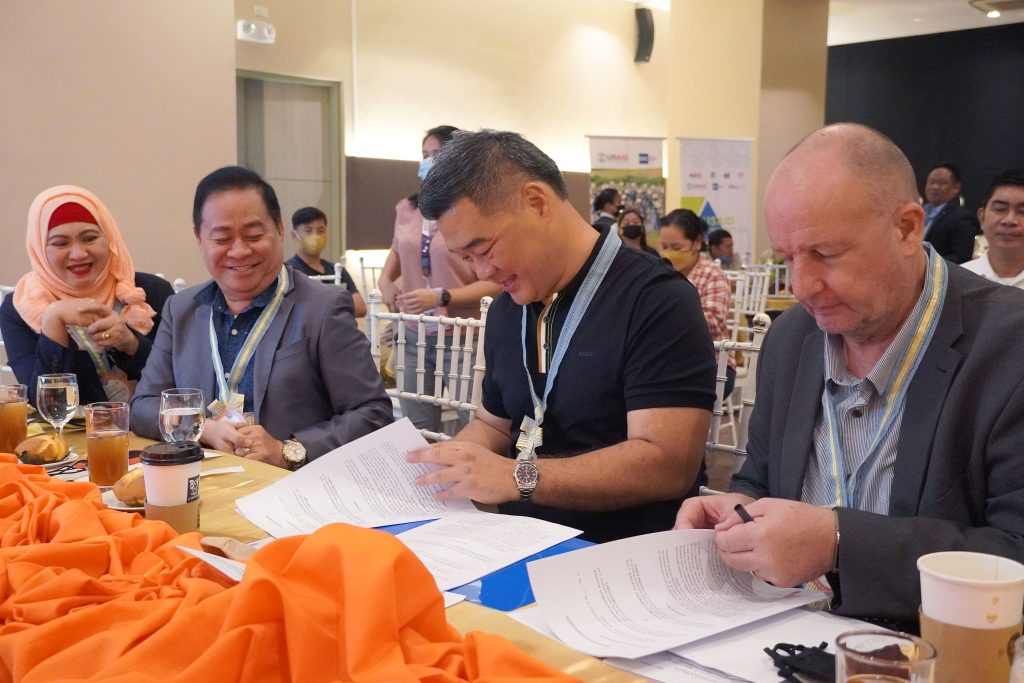 ILIGAN CITY, Philippines—The United States Government launched a new program that will support the education, employment, and livelihood needs of the out-of-school youth in the City of Iligan through a launch ceremony held on September 21, 2022.
Dubbed "Opportunity 2.0: Second-Chance Opportunities for Out-of-School Youth," the program will run until 2025 and is helping 15 cities, including Iligan, implement programs for vulnerable out-of-school youth. Other program sites are the cities of Angeles, Valenzuela, Quezon, Pasig, and Legazpi in Luzon; Cebu, Iloilo, and Tagbilaran in the Visayas; and Cotabato, Davao, General Santos, Isabela, and Zamboanga in Mindanao.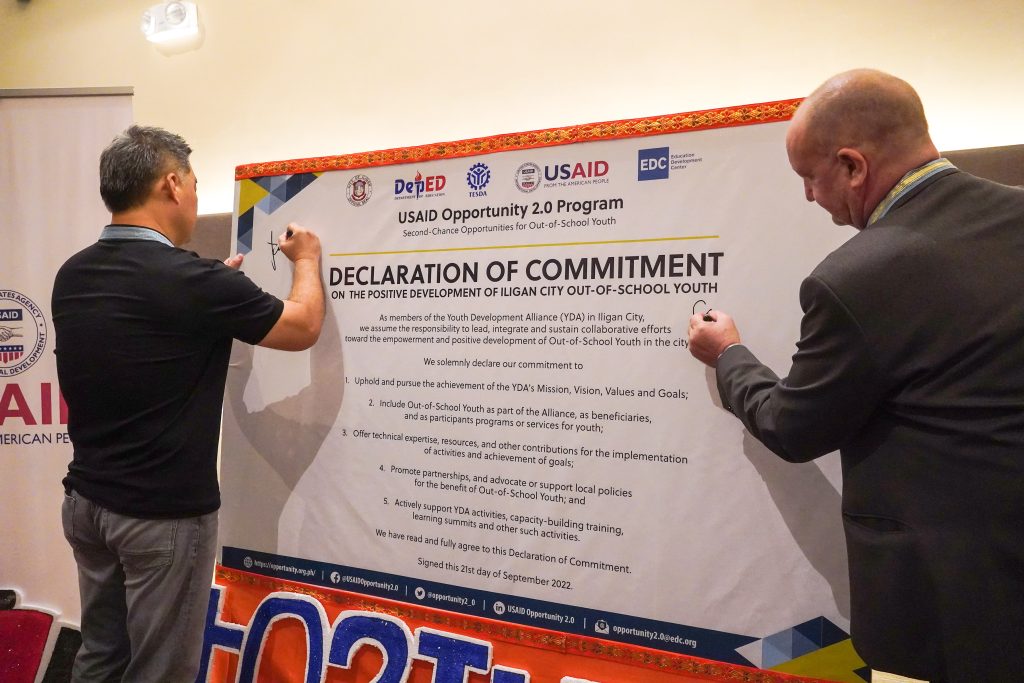 The program works in partnership with the Department of Education (DepEd) and the Technical Education and Skills Development Authority (TESDA) in their various programs aimed at youth development. Its work with city LGUs will focus on community engagement of the youth, enhancing policies on youth development, matching local business needs with youth aspirations, and leading the local alliance of different actors from the government, private sector, and training institutions to ease the access of out-of-school youth to higher education or participating in the local economy.
City Mayor Frederick Siao and Chief of Party Dr. Dave Hall led the launch. Up to 70 participants from key local offices participated in the event, including other government agencies, academia, training institutions, business associations, and youth groups. "This is the story of youth transformation that the U.S. Government, through USAID, is proud to be part of. From out-of-school youth, they are now outstanding youth and leaders because their own communities came together to give them new opportunities in life. We are very excited for Iligan City to have the Opportunity 2.0 experience, build on its progress from MyDev, innovate and take it to new and greater heights," said Thomas LeBlanc, Education Director of USAID Philippines, in a video message of support.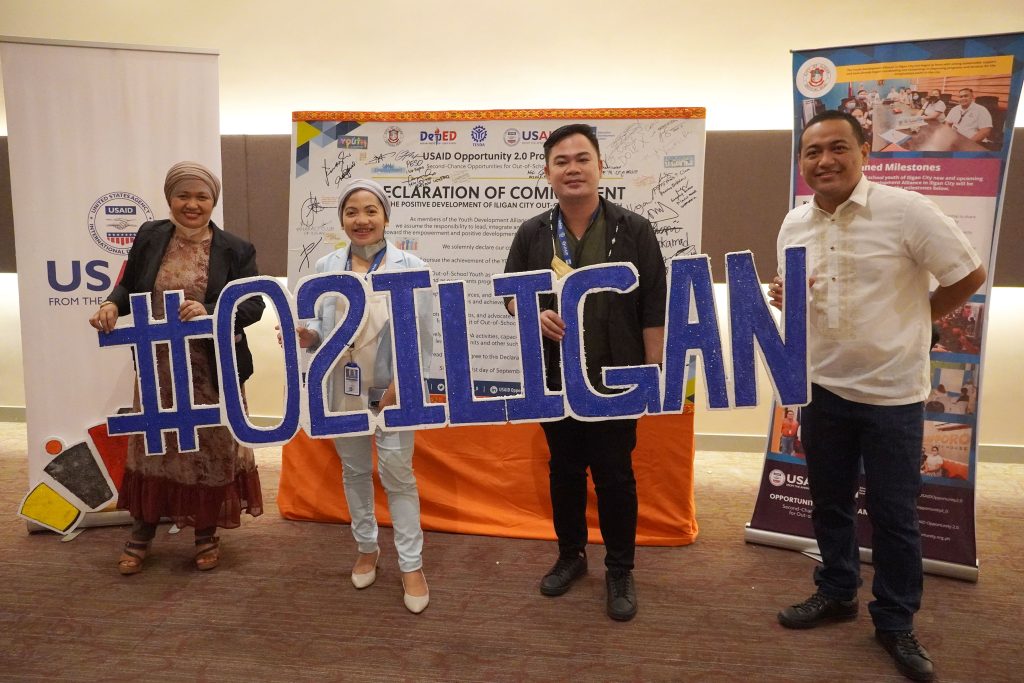 Previously, Iligan City was also part of a previous similar project with USAID, which successfully benefitted 25,000 Filipino out-of-school youth gaining more opportunities in education, employment, and entrepreneurship.
The new Opportunity 2.0 program, this time, will support up to 180,000 Filipino out-of-school youth nationwide. It also seeks to strengthen the existing local leadership through a Youth Development Alliance for local actors to work closer together through the program. Overall, Opportunity 2.0 will work with over 2,200 employers and at least 50 education or training institutions across 15 cities in the country, including major hubs like Metro Manila, Metro Cebu, and Davao.
The program is implemented by U.S.-based Education Development Center, with partners Accenture, Philippine Business for Education, Catholic Relief Services, Voluntary Services Overseas, and SEAMEO-INNOTECH.