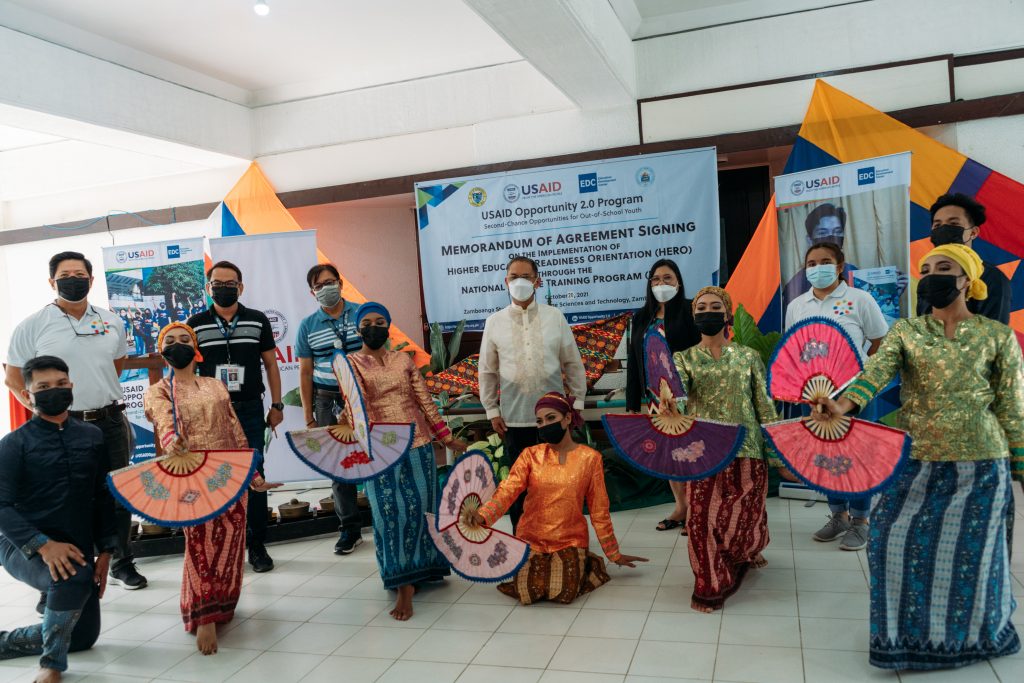 The United States Agency for International Development (USAID) forged a partnership with a higher education institution that will enable its National Service Training Program (NSTP) specifically to help out-of-school youth in the community pursue further education.
Through the agreement, students of Zamboanga State College of Marine Sciences & Technology (ZSCMST) who are taking up National Service Training Program (NSTP) can implement HERO for local out-of-school youth in the city.HERO, a career orientation package developed through USAID Opportunity 2.0, guides out-of-school youth on how to transition to further education or skills training. It gives the youth a comprehensive walkthrough on college admission processes, funding mechanisms, course counseling, as well as considerations when choosing academic institutions.
"This is a major step in creating a sustainable and viable way in which colleges and universities can be a valuable partner in advancing the goal of youth development, especially for ALS completers and those who wish to pursue higher studies," said Dr. Thomas LeBlanc, Office of Education Director of USAID Philippines.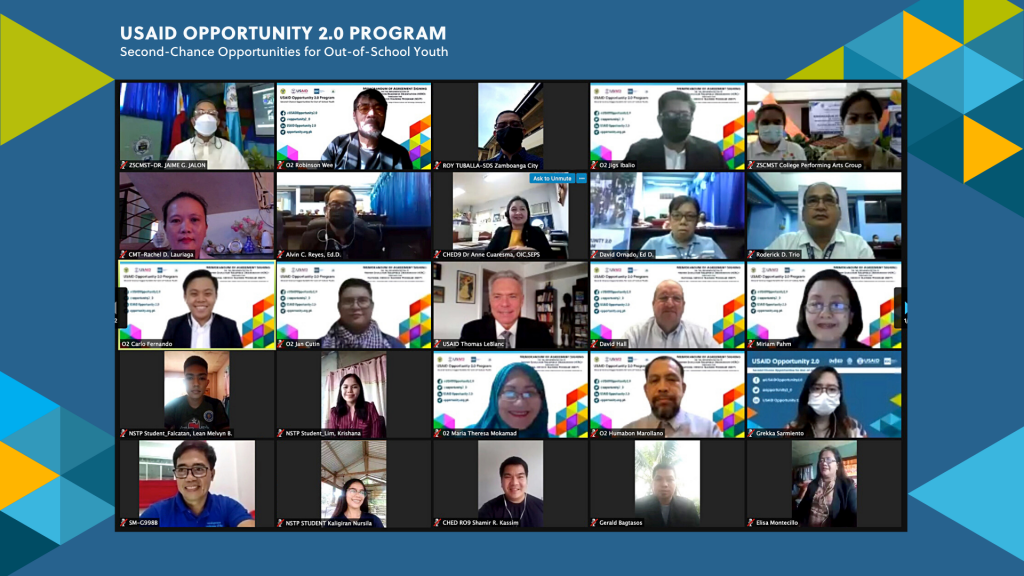 "Today we are stepping up in every way we can. We forged and join forces with USAID Opportunity 2.0 to implement HERO as part of the NSTP Program of the College," said Dr. Jaime G. Jalon, College President, ZSCMST.
There are currently over 500 thousand learners in the Alternative Learning System (ALS) for SY 2020-2021, according to the Department of Education, who stand to benefit from HERO as it closes the gap between DepEd ALS and local high schools or colleges. Vulnerable youth are commonly intimidated by admission processes, requirements, and costs, but are unaware of multiple other pathways or local opportunities that can help them towards their education goals. HERO simplifies this process for the youth so that it's easier for them to successfully transition. DepEd ALS in Zamboanga City averages over 1,500 completers every year, all of whom stand to benefit from this program.
To date, USAID Opportunity 2.0 has launched HERO in the cities of Davao, Tagbilaran, and Valenzuela. Over the coming months, HERO is expected to be launched in Zamboanga City.#