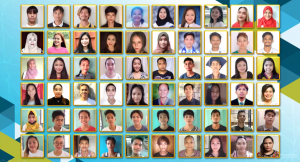 On May 18, 2021, Sixty (60) more out-of-school youth have graduated after completing the Technical Education and Skills Development Authority (TESDA) Online Program, through the support of the United States Agency for International Development (USAID).
The out-of-school youths (OSYs) identified were from the cities of Isabela, Cotabato, and Zamboanga. This was an initiative that aimed to support vulnerable youth by restoring their access to training and education in a safe and inclusive manner amid the COVID-19 crisis.
The TESDA Online Program (TOP) was already a vital tool in reaching young Filipinos across the country even before the pandemic. In collaboration with TESDA, USAID pivoted its youth development programming towards distance learning, expediting new content and training for trainers
With support from USAID, beginning October 2020, the Philippine Technical Education and Skills Development Authority (TESDA) has revised modules to be self-paced and trained instructors on delivering these new modules.
Seven months later, another 60 out-of-school youth complete the TESDA online program. This comes after a successful pilot run which also supported 60 out-of-school youth who first completed the program back in February 2021, bringing the total to 120.
Assessment is already ongoing for the new graduates. After passing, they will receive national competency certificates on their chosen course: farming, gardening, cookery, food handling, or computer servicing. With the success of this initiative, expansion to six more cities in the Philippines is already underway, where at least 150 more out-of-school youth will be engaged.
The online ceremony can be viewed here: Youth Access to TESDA Online Programs Cohort 2 Graduation Ceremony | May 18, 2021#