The first batch of the Youth Access to Technical Education and Skills Development Authority (TESDA) Online Programs completers comprising sixty (60) out-of-school youths (OSYs) from the cities of Isabela, Cotabato, and Zamboanga, graduates Tuesday, February 2, 2021.
The activity was initiated by Opportunity 2.0, a United States Agency for International Development (USAID) collaborative program that works with DepEd, TESDA, and local governments to improve the earning and learning outcomes for out-of-school youth across 12 cities in the Philippines. As a response to COVID-19, USAID Opportunity 2.0 has been helping DepEd and TESDA pivot their youth programs using different delivery modalities.
Through the program, 60 OSYs were identified from the three (3) pilot sites (the cities of Zamboanga, Isabela, and Cotabato) and were provided with tablets and learning materials, facilitating their access to TESDA's online program.
Starting in October 2020, the youth learned a package of work readiness courses that consists of modules on Life Skills/Work Ready Now (WRN) Curriculum, Practicing COVID-19 Preventive Measures in the Workplace, and TESDA Technical Skills and Work Readiness Training.
TOP students were able to select and complete courses from a variety of fields and industries including agriculture, automotive, electronics, health care, foods and beverages, tourism, social and community development, and heating, ventilation and air-condition (HVAC).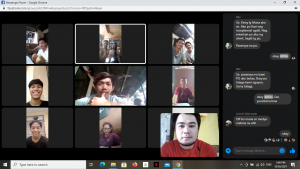 Part of this program is ensuring that completers successfully transition to employment or self-employment. As such, through the City Youth Development Alliances in Zamboanga, Isabela, and Cotabato, respectively, students were able to visit workplaces of local organizations, businesses, and small and medium enterprises within COVID-19 regulations. This exposure further enhanced their readiness for work by adding practice to theoretical concepts learned in class as well as getting first-hand advice from industry experts.
USAID Opportunity 2.0 will continue its collaborative work on Youth Access to TESDA Online Program for the second batch of students within the first quarter of 2021.