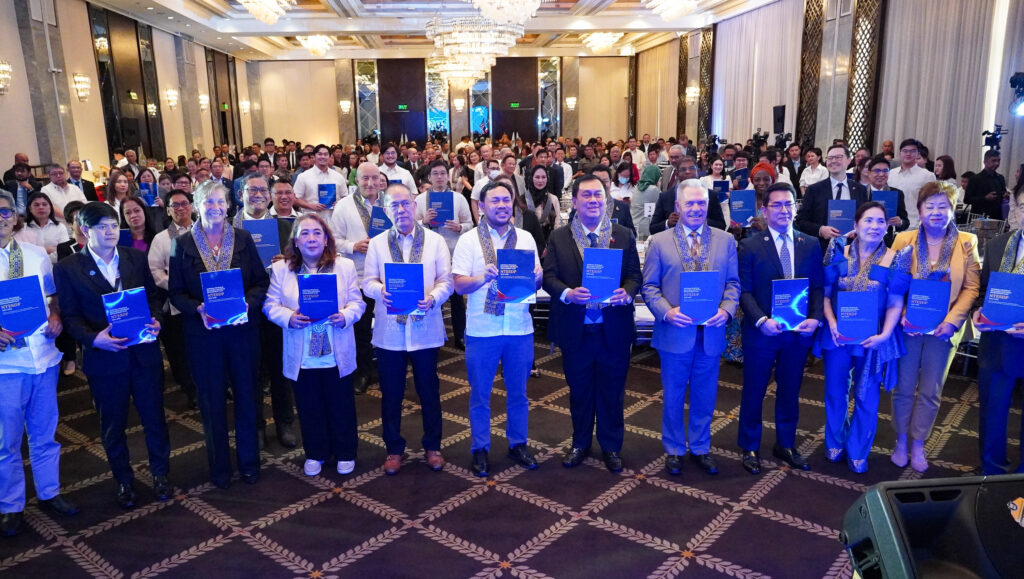 Technical-Vocational Education and Training (TVET) is among the most viable pathways for millions of Filipino out-of-school youth to gain a market-driven skill to land a job or start businesses. In this dynamic world of work and ever-changing industry landscapes, there is a need to strengthen TVET so that it can grow to be more accessible, agile, and future-ready, especially for marginalized populations in the Philippines.
USAID, through the Opportunity 2.0 program, was instrumental in facilitating the planning process that allowed TESDA to craft its latest National Technical Education and Skills Development Plan 2023-2028, the key document that guides all TVET institutions and players in the country on how to move together towards digitalization, resilience, dynamism, and accessibility. The new plan also aims to provide more upskilling opportunities in the next five years for at least six million Filipinos, especially the out-of-school youth. U.S. Ambassador MaryKay Carlson joined the launch event with TESDA Secretary General Suharto Mangudadatu and DOLE Secretary Bienvenido Laguesma. Over 300 participants from 17 regions composed of TESDA officials, private sector, and TVET organizations attended the event. Senator Mark Villar also spoke at the event in support of TESDA.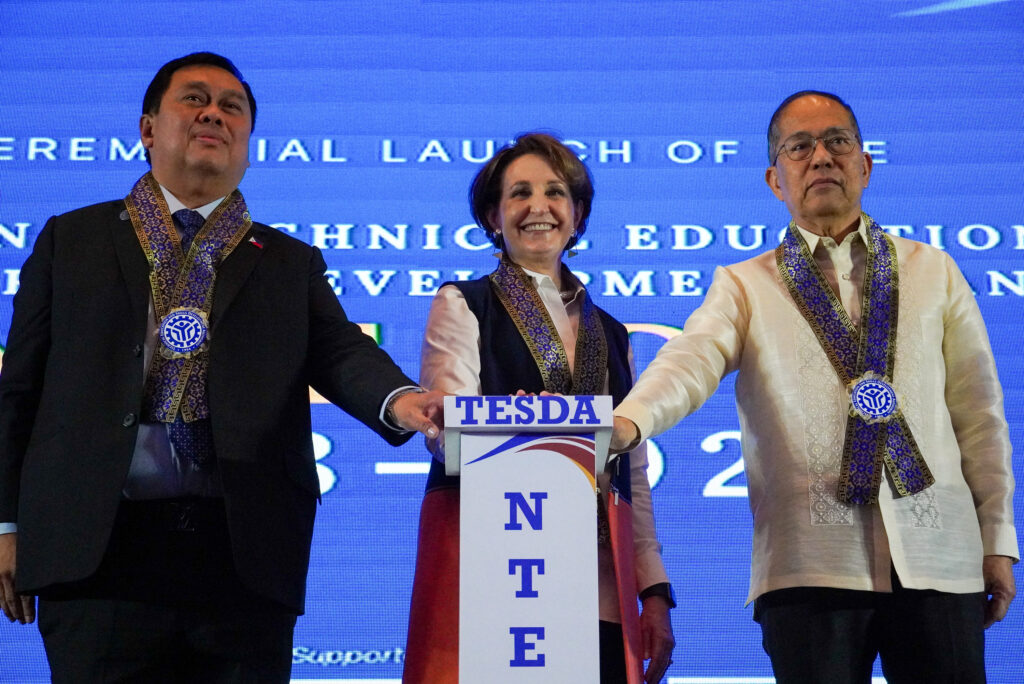 USAID has been supporting the Philippine Technical Education and Skills Development Authority (TESDA) to enhance its curriculum, train trainers, and boost leadership capacity to ensure youth have access to market-relevant skills and are prepared for the workplace. TESDA adapted and integrated work and business readiness content called 21st Century Skills, Work-Based Learning, and Be Your Own Boss, into the country's TVET curriculum. The curriculum, initially developed by the Education Development Center, was adapted to the Philippine context through a co-design process. USAID trained over 500 TESDA trainers who will roll out this new content and deliver this in flexible, safe, and learner-centric ways. Over 6,100 print materials were provided to training institutions across the country. In addition, USAID strengthened the capacity of TESDA leadership on futures-ready strategic planning through a series of learning workshops, multi-sectoral consultations, and keystone project proposal development.
By helping local actors craft a new multisectoral and futures-ready TVET plan, USAID is ensuring more Filipino learners, particularly the marginalized out-of-school youth, can continue to depend on TVET as their pathway to more prosperous lives. Through USAID support, TVET programs in the Philippines have improved curriculum, training delivery, and leadership.#