MANILA, January 12, 2022 —The U.S. government, through the United States Agency for International Development (USAID)'s Opportunity 2.0 program launched a new and enhanced Monitoring and Evaluation handbook and Capacity Building Program for ALS teachers with the Department of Education (DepEd) today.
USAID has been working with DepEd ALS over the past year to develop a monitoring and evaluation system that helps the Department see its progress more closely with its teachers and learners on the ground. As the Department develops the newly established Bureau of Alternative Education, the handbook helps ALS decision-makers make timely enhancements ensuring ALS is reaching more vulnerable youth, learners are receiving quality education, and teachers are more appropriately supported in delivering ALS in their communities.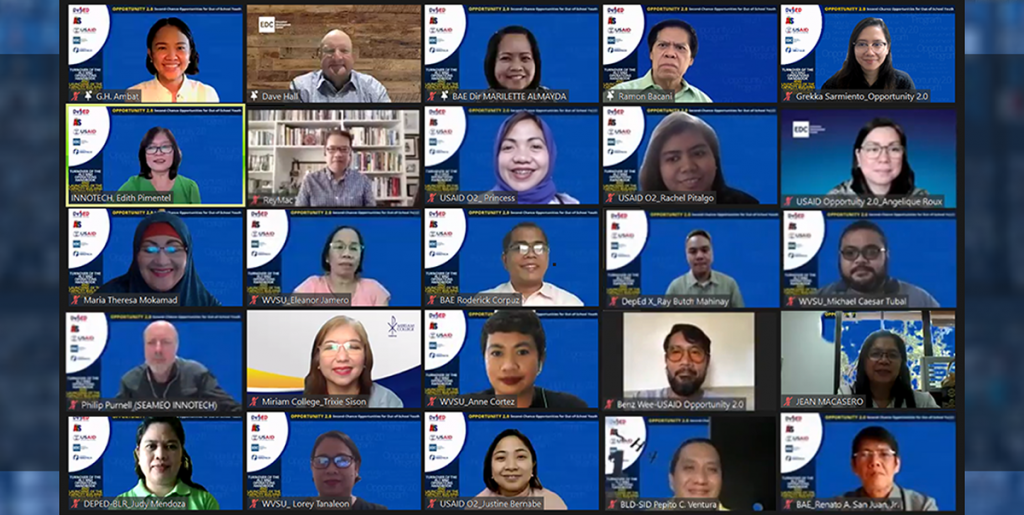 "I am elated today that the M&E Operations Handbook is being turned over now. I am really happy that such tool has been developed and can now be used by DepEd through the Bureau of Alternative Education. We will be able to justify decisions in the future, especially as we get into recovery from the pandemic. Part of strengthening ALS is making sure our implementers and leaders will have a firmer grasp of the program, understanding the learners, delivering the curriculum, and ensuring learning and teaching much more effective," said Assistant Secretary for ALS G.H. Ambat of DepEd.
At the same event, USAID also launched a new training program for ALS teachers that will help them create learners portfolios and manage learning progress with more ease. New courses were designed with experts from DepEd, SEAMEO INNOTECH, Education Development Center, and partner higher education institutions such as Miriam College, West Visayas State University, and University of Southeastern Philippines.
The five-module training course will add project-based learning and design thinking content into ALS, ensuring learners will gain skills as well as mindsets that prepare them for the dynamic world of work and business. Training begins this January with over 300 ALS implementors from Opportunity 2.0 program sites and will continue online until April. Afterwhich, DepEd can expand the training to more ALS implementers across the country.
"The ALS M&E system, the handbook, and the Teacher Professional Development program are all foundational aspects of the newly established Bureau of Alternative Education. We at USAID are honored to be key contributors to the growth of the new bureau. On behalf of USAID, I would like to congratulate DepEd on all the achievements you have made to elevate ALS to where it is today," said Deputy Director Yvette Malcion of the Office of Education at USAID Philippines.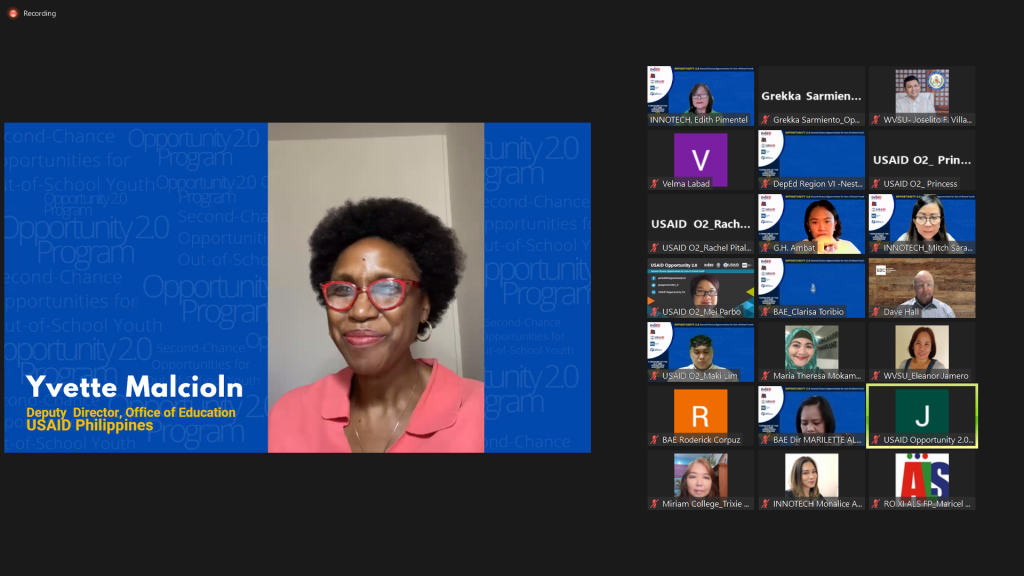 To date, USAID Opportunity 2.0-DepEd ALS collaboration has reached over 16,600 out-of-school youth. At least 46,000 copies along with 5000 sets of learning materials have been distributed to the most vulnerable youth in response to COVID-19. More than 2,500 ALS implementers have been trained to deliver new content in flexible and blended ways. Development of ALS Life Skills modules to be available through Interactive Audio Instruction (IAI) is also underway. In addition, over Php 60 million worth of distance learning equipment has been handed over to DepEd ALS ESkwela learning centers in at least five cities over this past year to support the Department's learning continuity plan.
Recording of the event can be viewed here.#