Bohol is one of the top tourism destinations in the Philippines, with this industry making up 90 percent of the province's local economy. So, it really bore the brunt when the pandemic hit the country and lockdowns were imposed. Bohol's city center is Tagbilaran City, home to over 100 thousand people, about 40% of which are young people aged 15-29 years old. 
"I was selling curated second-hand clothes before the pandemic. I only stopped because, since the pandemic, too many people started doing it," said MJ Antopina, 17 years old, mother of a two-year-old child.
For young people like MJ, who needs to support a child while pursuing to complete her education, they go through the Alternative Learning System (ALS). ALS in Tagbilaran City caters to over 100 out-of-school youth each year.
USAID is helping vulnerable youth in the Philippines transition to further education, employment, or entrepreneurship. Through its Opportunity 2.0 program, additional training and support are provided to ALS completers that facilitate and boost their chances of success, especially amid the pandemic.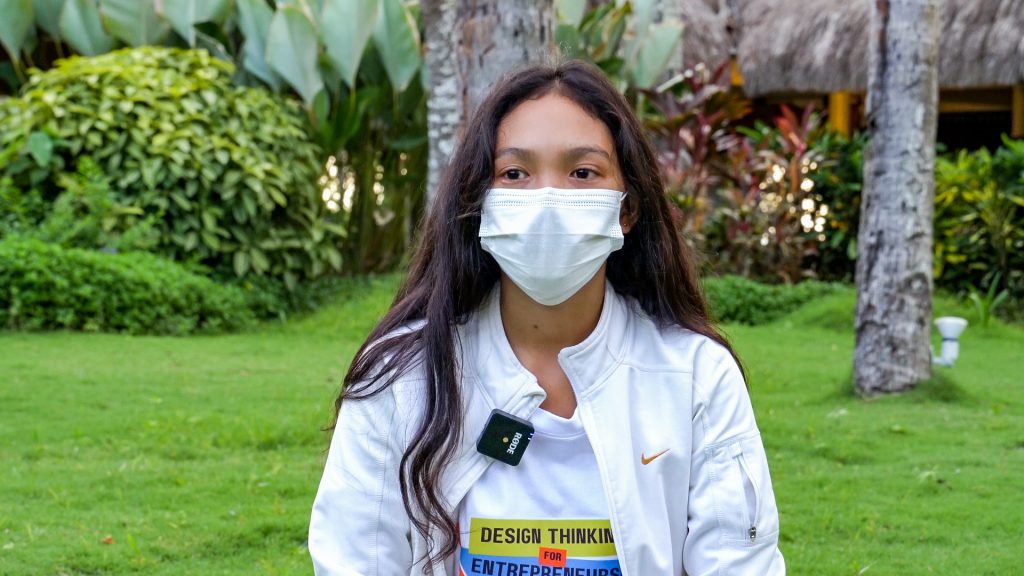 Part of the support provided to youth is training on soft skills that hone their business acumen. Modules on Be Your Own Boss expose them to healthy financial tools and practices. In partnership with the Department of Trade and Industry, Opportunity 2.0 also designed a three-day boot camp that connects budding young entrepreneurs to existing government programs and local business owners who serve as their mentors as they go through business ideation and model canvassing exercises. 
Facebook Philippines and Universal Robina Corporation, a major food and beverage company, served as key resource speakers, providing youth unique guidance on online marketing and community selling, during the Design Thinking boot camp. MJ was one of the participants who came up with a pitch that was popular among local business mentors at the camp.
"Our business idea was to sell locally designed and produced, cute souvenir items like keychains and shirts to tourists in Bohol."
This resonated among the private sector representatives at the camp. They said the idea was opportune because there was still a lack of high-quality souvenirs in Bohol and because they foresee the industry to begin growing again as travel restrictions ease. A few of them even offered to connect MJ with potential local suppliers to begin building her business.
"Ever since, that's really my dream. I'm inspired by other mom-entrepreneurs. I'm more comfortable with doing my own business.
It builds my confidence. Plus, while getting a job and working for other people is not bad at all, the income is higher if I do my own business."
At the end of training, USAID Opportunity 2.0 is also aiming to link youth to possible microfinancing mechanisms available in their city. In the meantime, MJ said, "we will begin saving and try to build capital."
In 2022, the Design Thinking boot camp will be rolled out in other cities in the Philippines in collaboration with Industry and Trade Department, city governments, and local private sector partners to help thousands of out-of-school youth pursue their entrepreneurship goals.#