Technical-vocational education remains to be one of the most valuable pathways for marginalized youth in the Philippines to overcome economic difficulties. However, upskilling opportunities remain limited, especially for the out-of-school, those in poverty conditions, young mothers, and members of indigenous communities.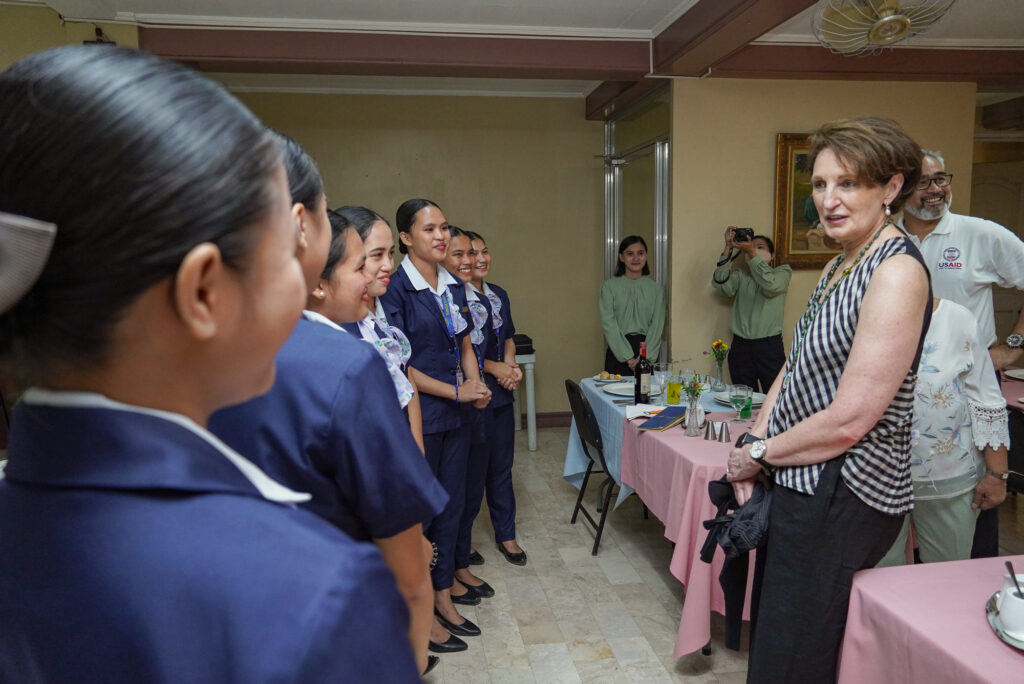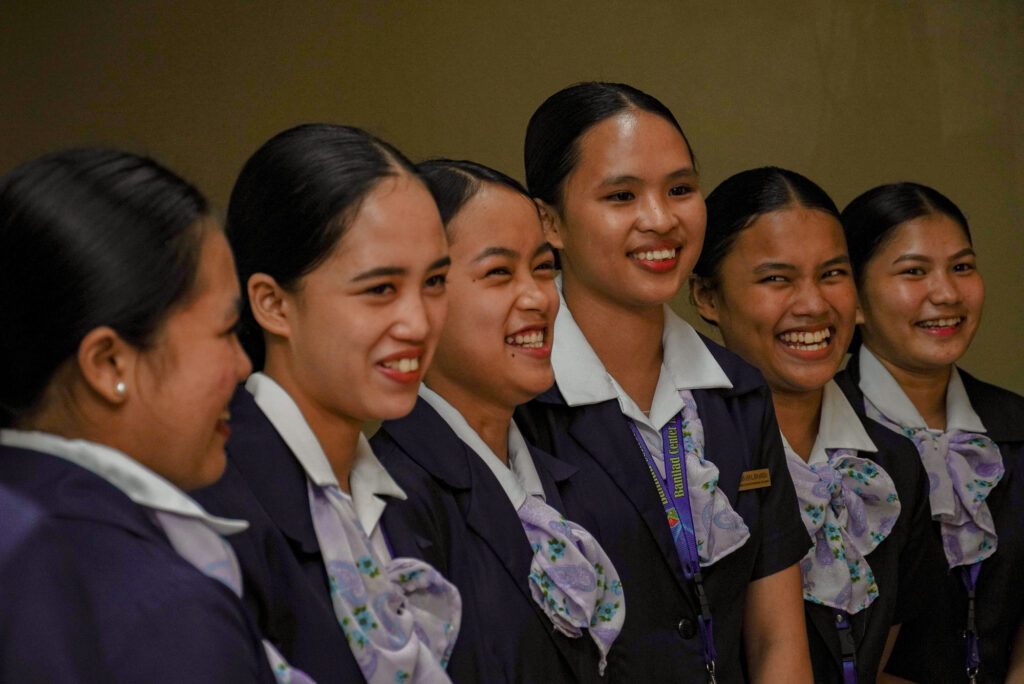 USAID has been strengthening the capacity of local training institutes to extend much-needed training to the larger vulnerable youth population. Through its Opportunity 2.0 program, the Technical-Vocational Education and Training curriculum in the Philippines was enhanced with work and business readiness content. To ensure sustainable scale-up and quality rollout, 84 grants worth over Php106 million (over $1,900,000) have been awarded to community-based youth-serving organizations in 15 cities across the Philippines since 2021. USAID grants enabled these organizations to extend services to at least 8,400 marginalized youth including young women and girls.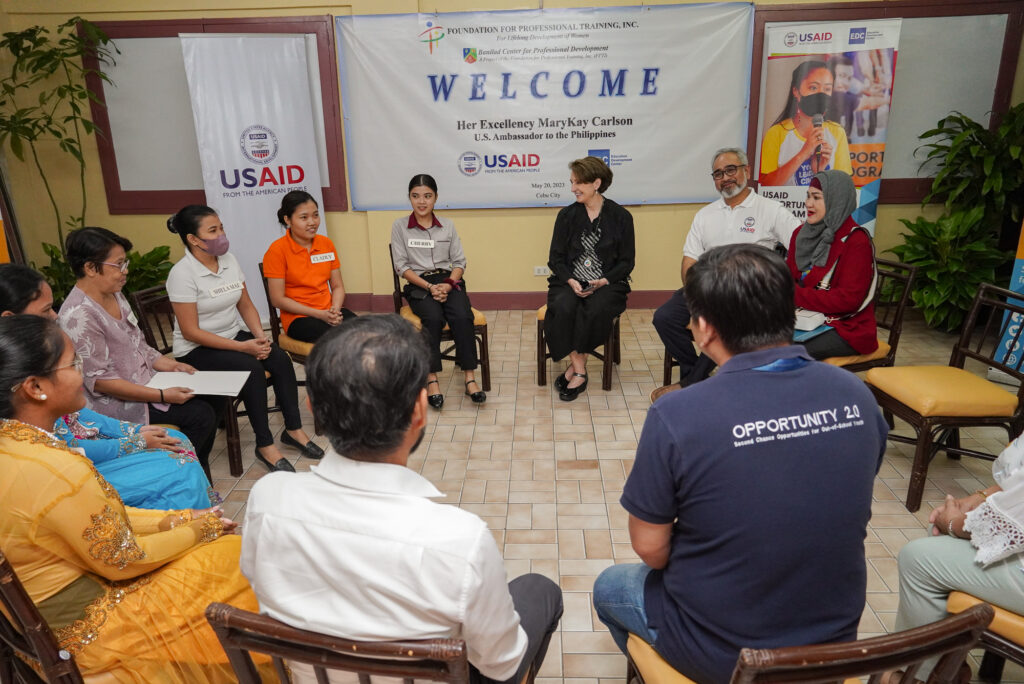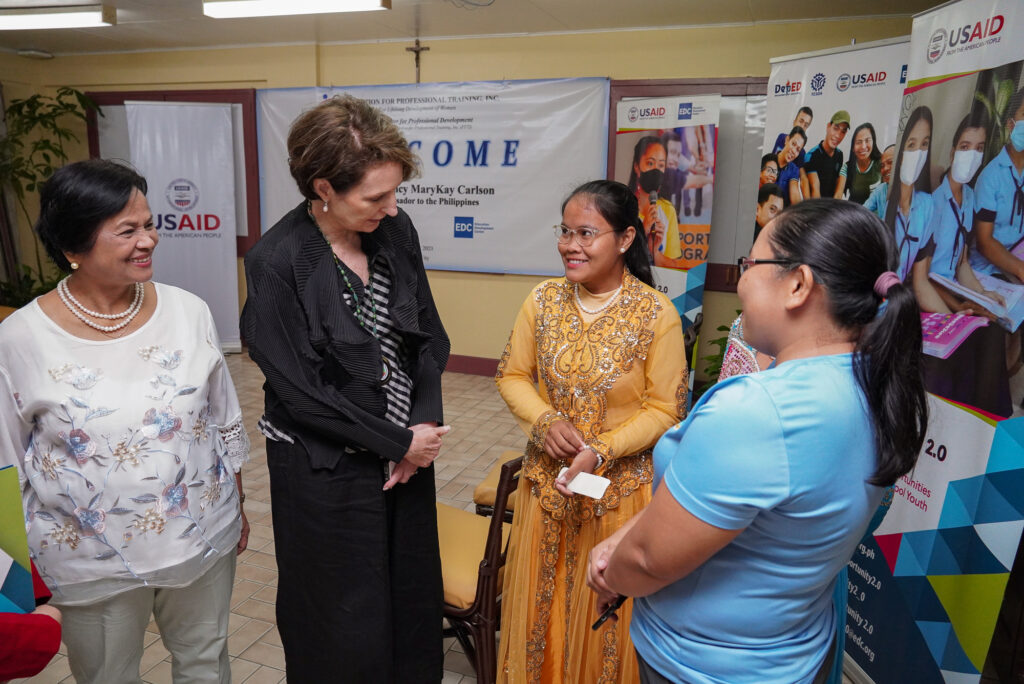 On May 30, 2023, US Ambassador to the Philippines MaryKay Carlson visited one of the USAID-supported schools in Cebu City, Banilad Center for Professional Development, and spoke with young women who have gone on to find local and stable jobs after training. Banilad Center is a technical and vocational school in Cebu City that caters to marginalized young women. Through USAID's Opportunity 2.0 activity, the center has already upskilled 79 young out-of-school women who have found jobs, started their own businesses, or pursued further studies. Another batch of 110 youth, including single mothers as well as youth belonging to the Badjao Indigenous People, are currently enrolled and are set to begin training in June 2023.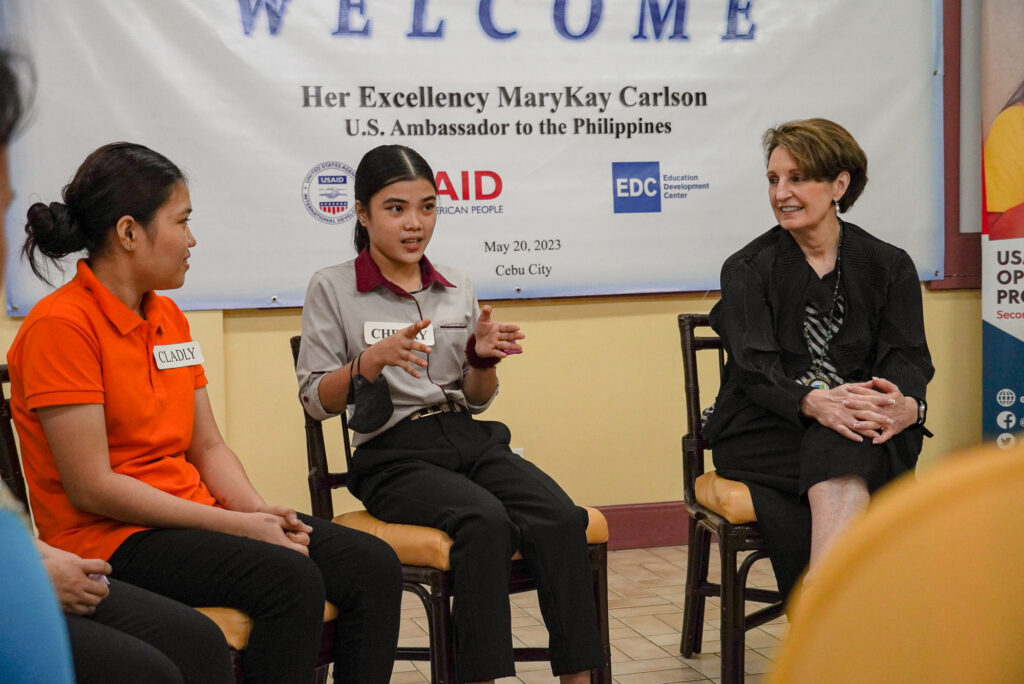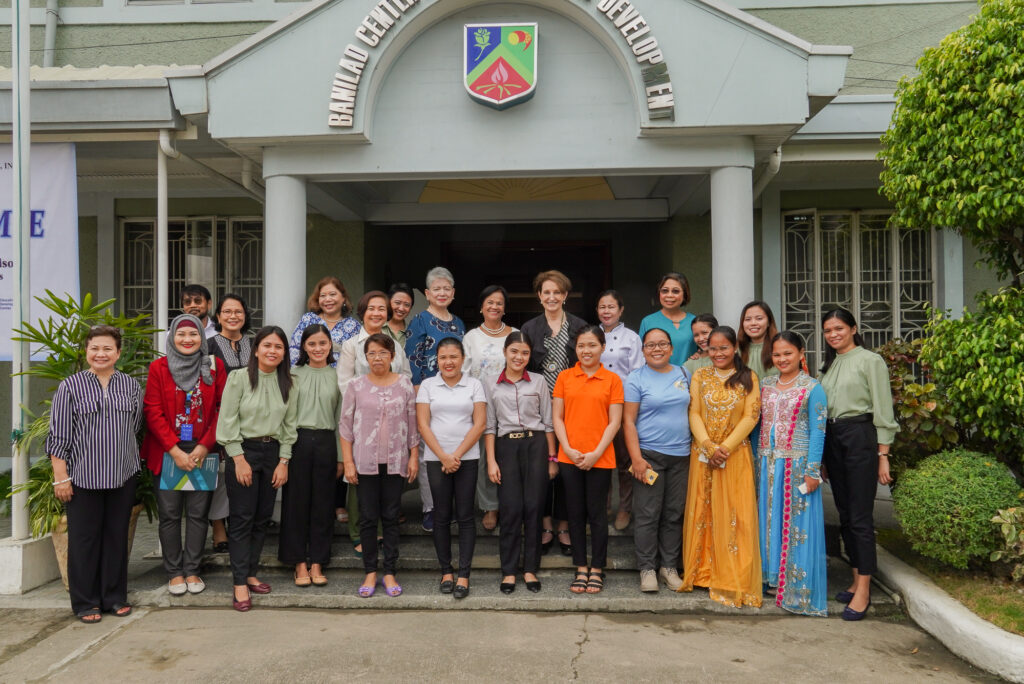 USAID has strengthened technical-vocational education in the Philippines and local training institutes across the country, making second-chance education and training more accessible to Filipino youth, especially young out-of-school women and girls.#