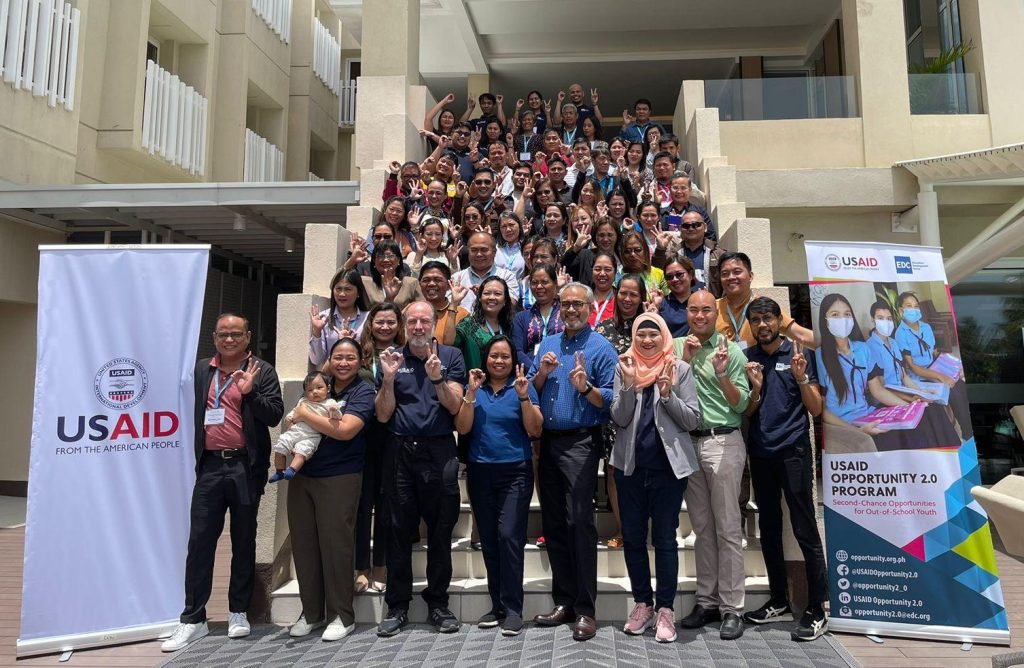 Alternative Learning System (ALS) in the Philippines was established to serve a diverse group of learners in varied, difficult circumstances, unable to participate in formal education. Ensuring that the program helps its completers, who may have different goals, find success after the program remains a challenge.
USAID adopted Education Development Center's Work Based Learning and Be Your Own Boss (WBL-BYOB) content and supported the Department of Education (DepEd) integrate this into the ALS curriculum through its Opportunity 2.0 program.
WBL-BYOB is proven to add work and business readiness skills to its learners as observed in 25 other countries where it was adopted. WBL-BYOB has topics on workplace communication, entrepreneurship, financial fitness, and safety at work, among others—skills highly sought-after in the world of work which are yet to be mainstreamed into Philippine education and training curricula. In 2021, USAID supported DepEd pilot WBL-BYOB in 12 cities. Over 370 ALS teachers and implementors were initially trained on its content and how to deliver it with quality and in flexible and safe ways.
Two years later, in March 2023, USAID conducted a workshop with DepEd to assess the pilot implementation. Assessment results confirm that the new content is aligned with Basic Education Curriculum and was found to be highly relevant and responsive for diverse learners. WBL-BYOB enhanced alternative education teaching in the Philippines as it used learner-centric, flexible, and adaptive methods, making it easy to tailor-fit to local realities. During the workshop, Bureau of Alternative Education Director Marilette Almayda looks forward to upscaling this innovation for the rest of the country.
"I find the pilot implementation of BYOB and WBL to be very impactful, impressive, rousing, and awakening. I am excited to see BYOB and WBL be articulated across the country. Our necessity will power-up our drive to innovate so let's continue to do that," said Dir. Almayda.
USAID is now assisting DepEd in developing guidelines and policies that will facilitate the nationwide rollout. USAID's innovations on flexible and responsive content that equip diverse learners with valuable soft skills are enhancing the alternative education curriculum and strengthening second-chance education systems in the Philippines so that more vulnerable youth are supported towards success in employment, entrepreneurship, or higher-level education.